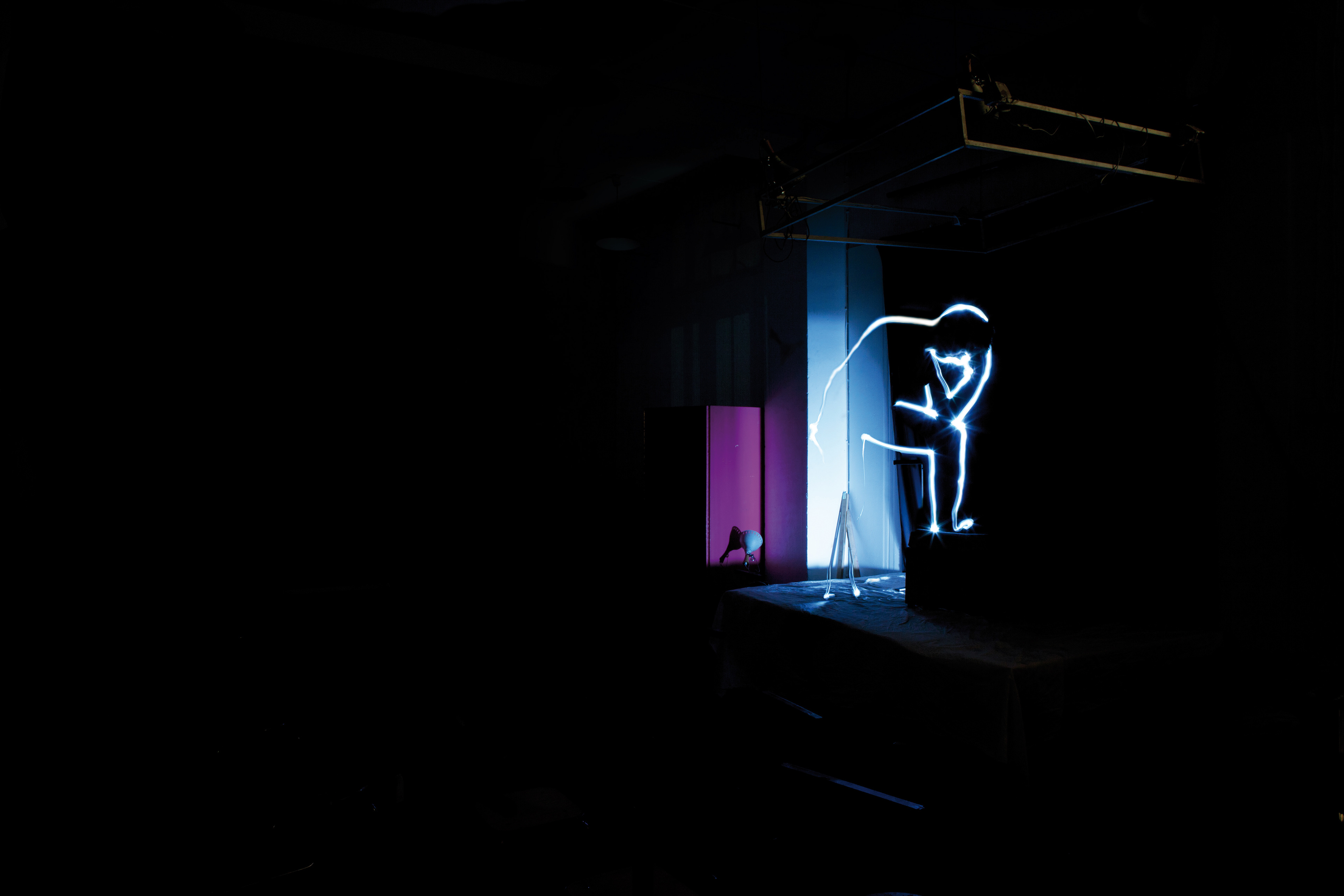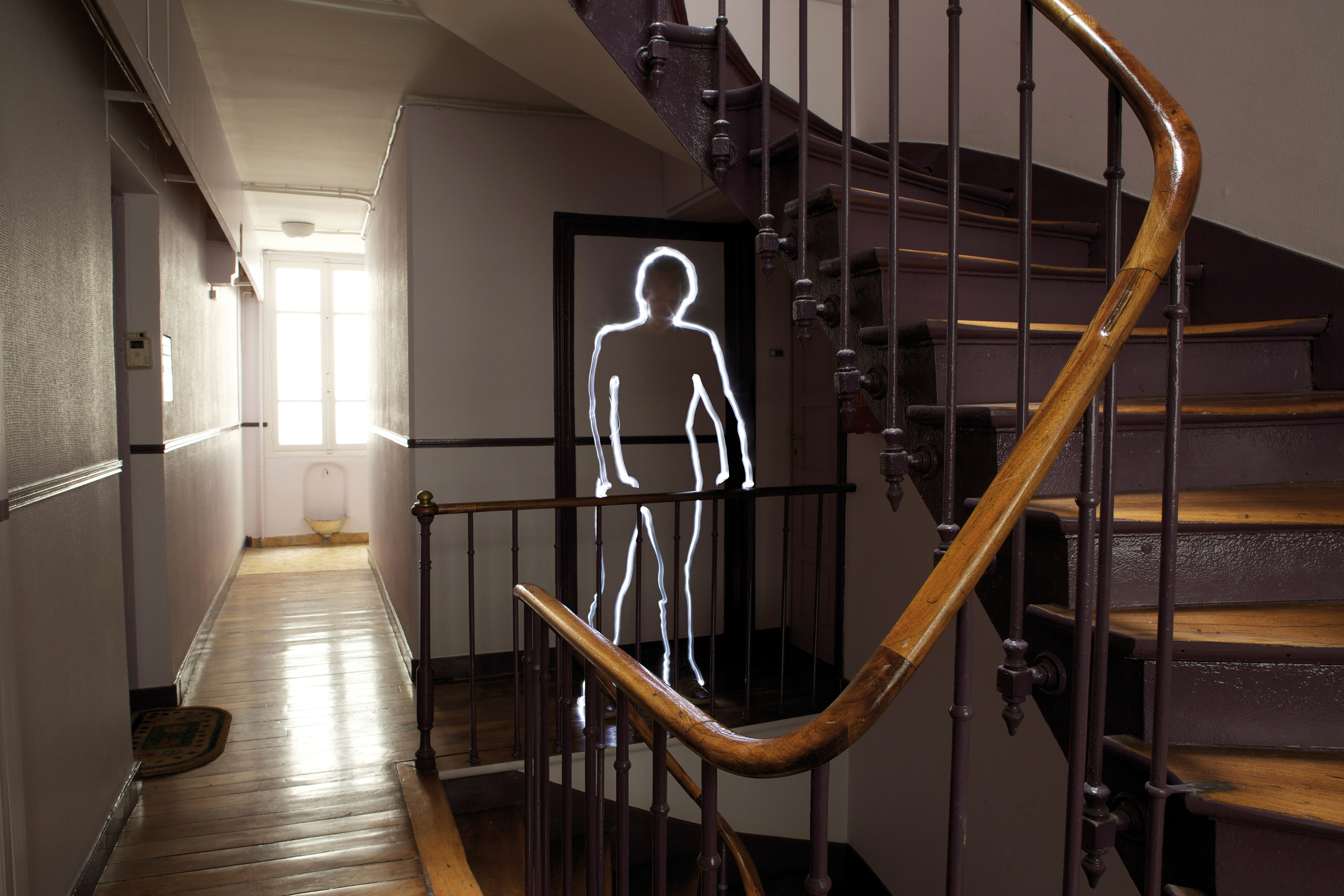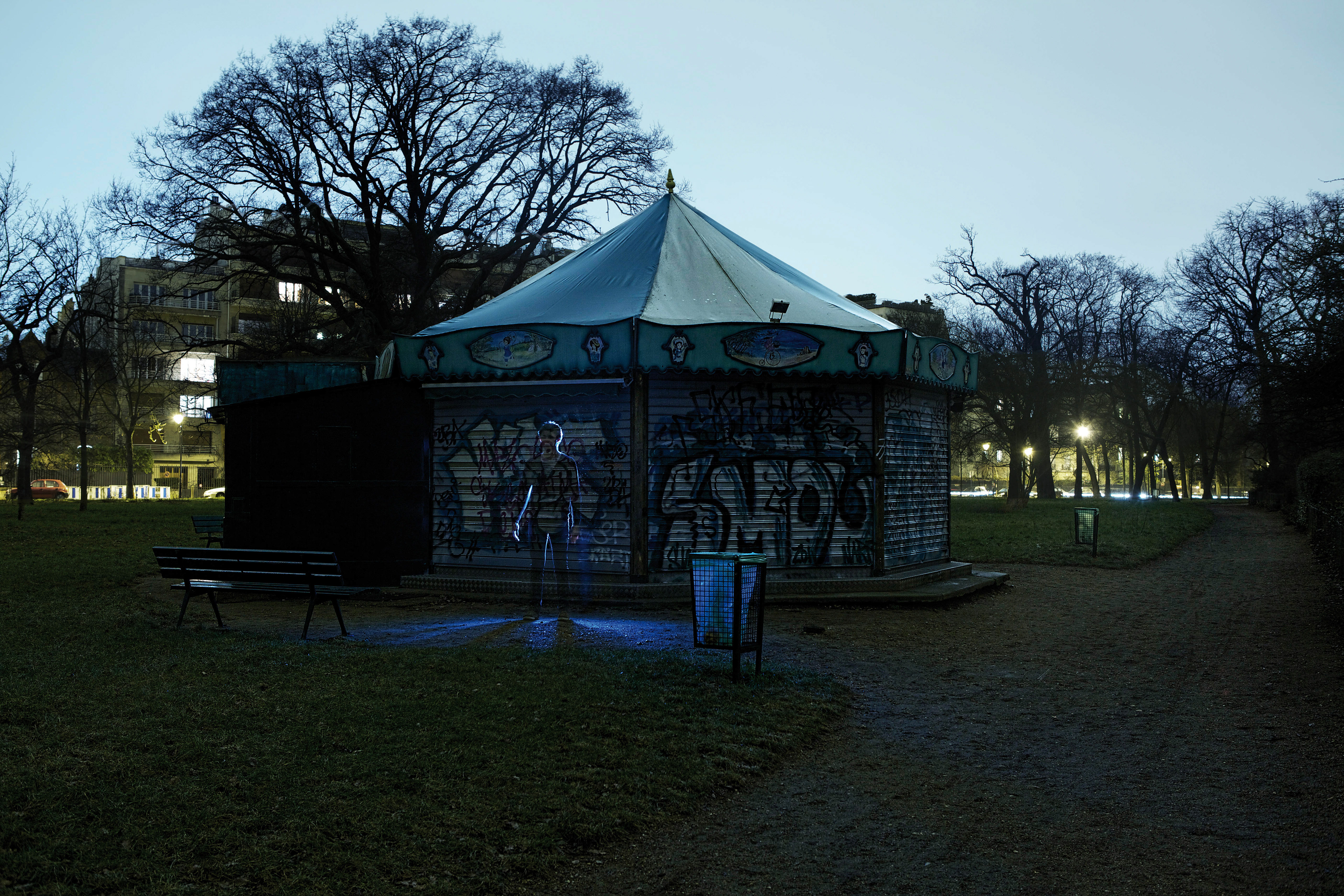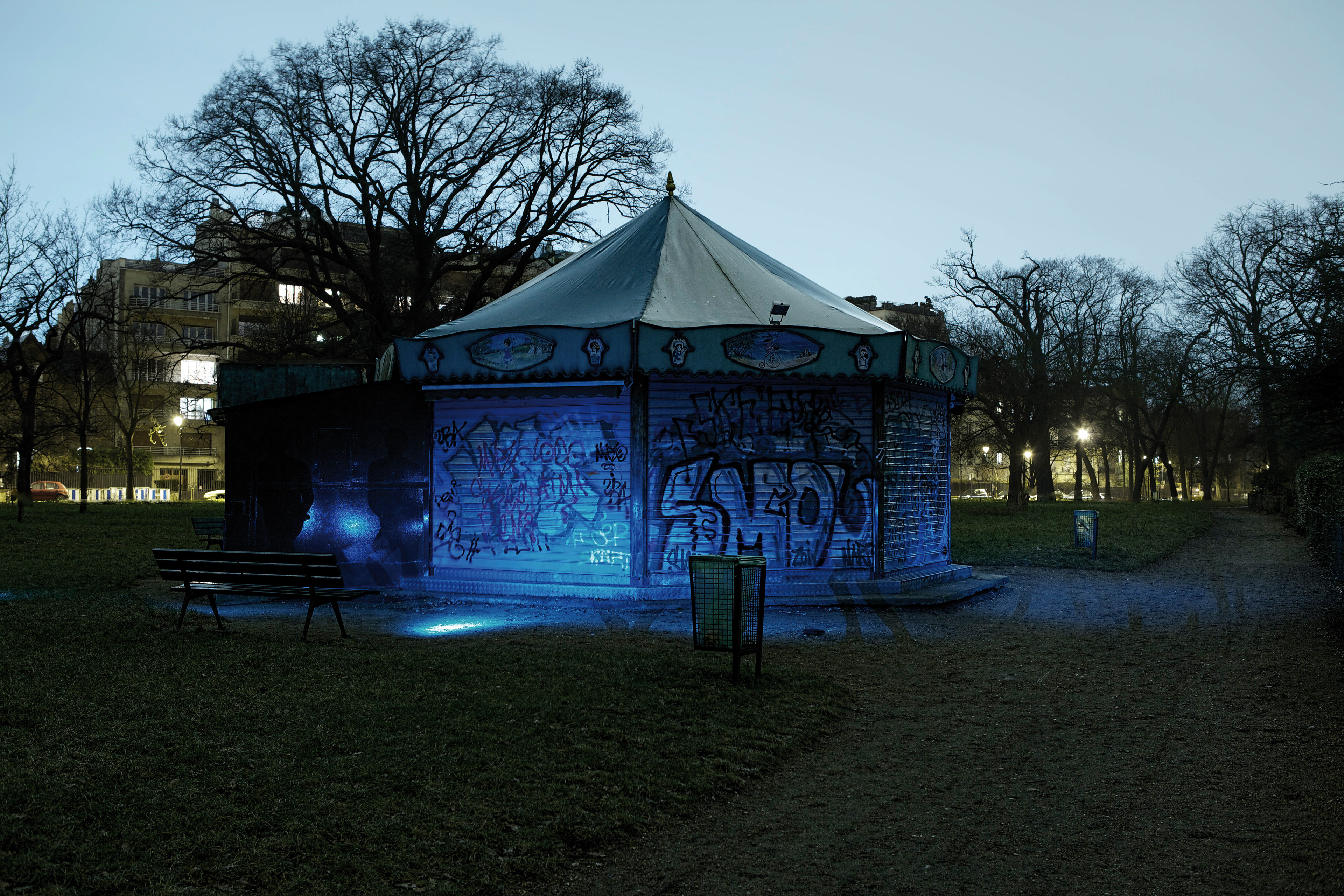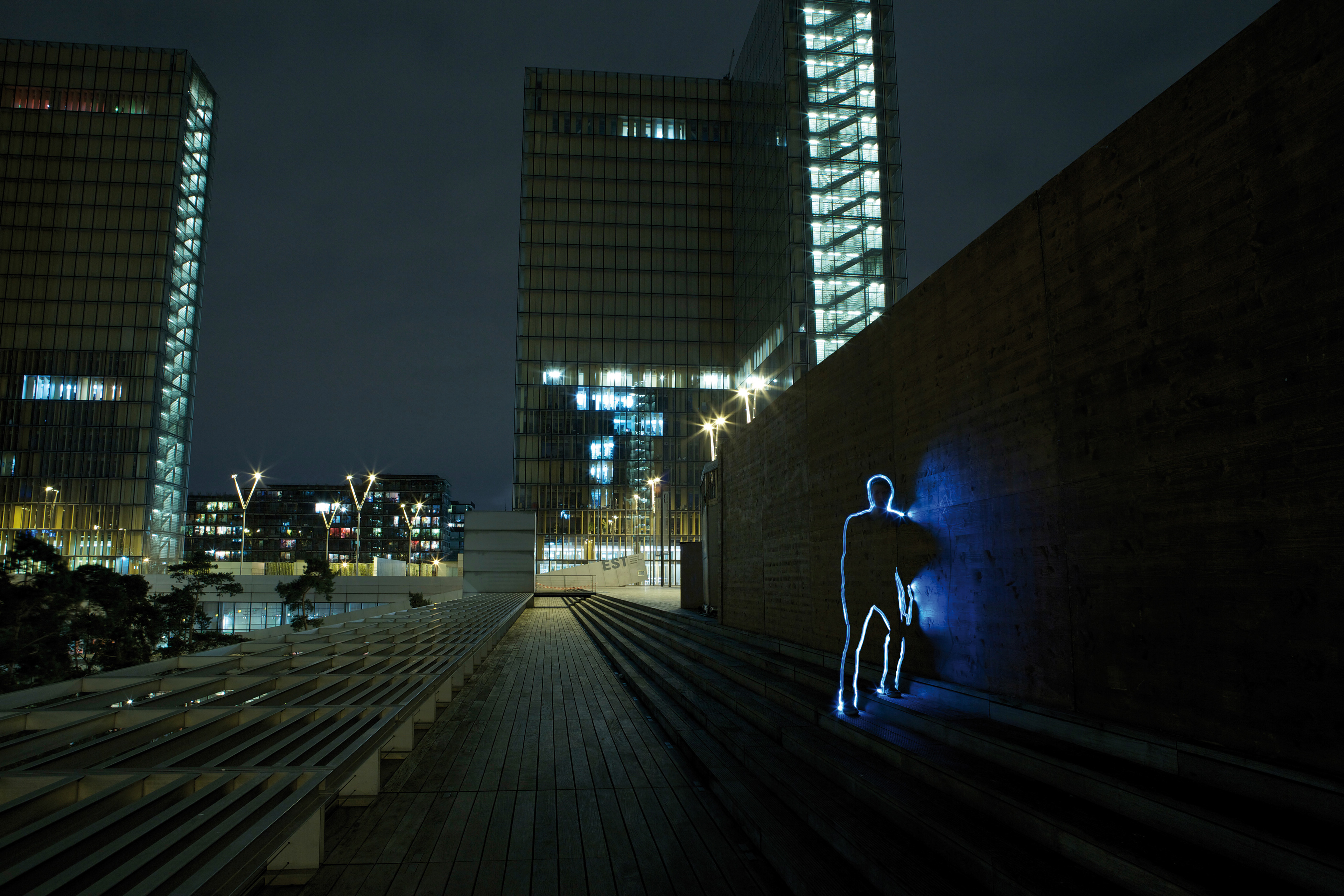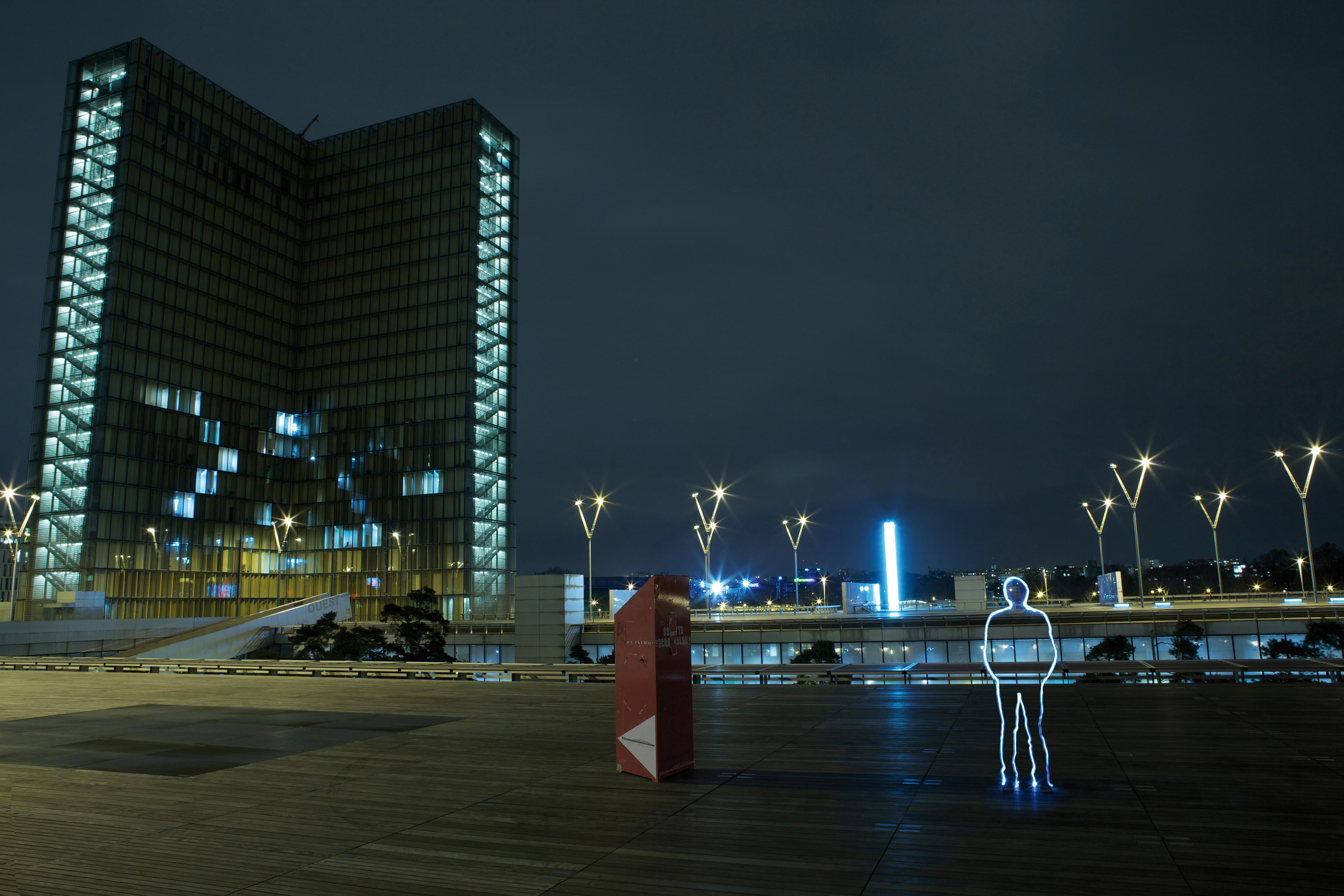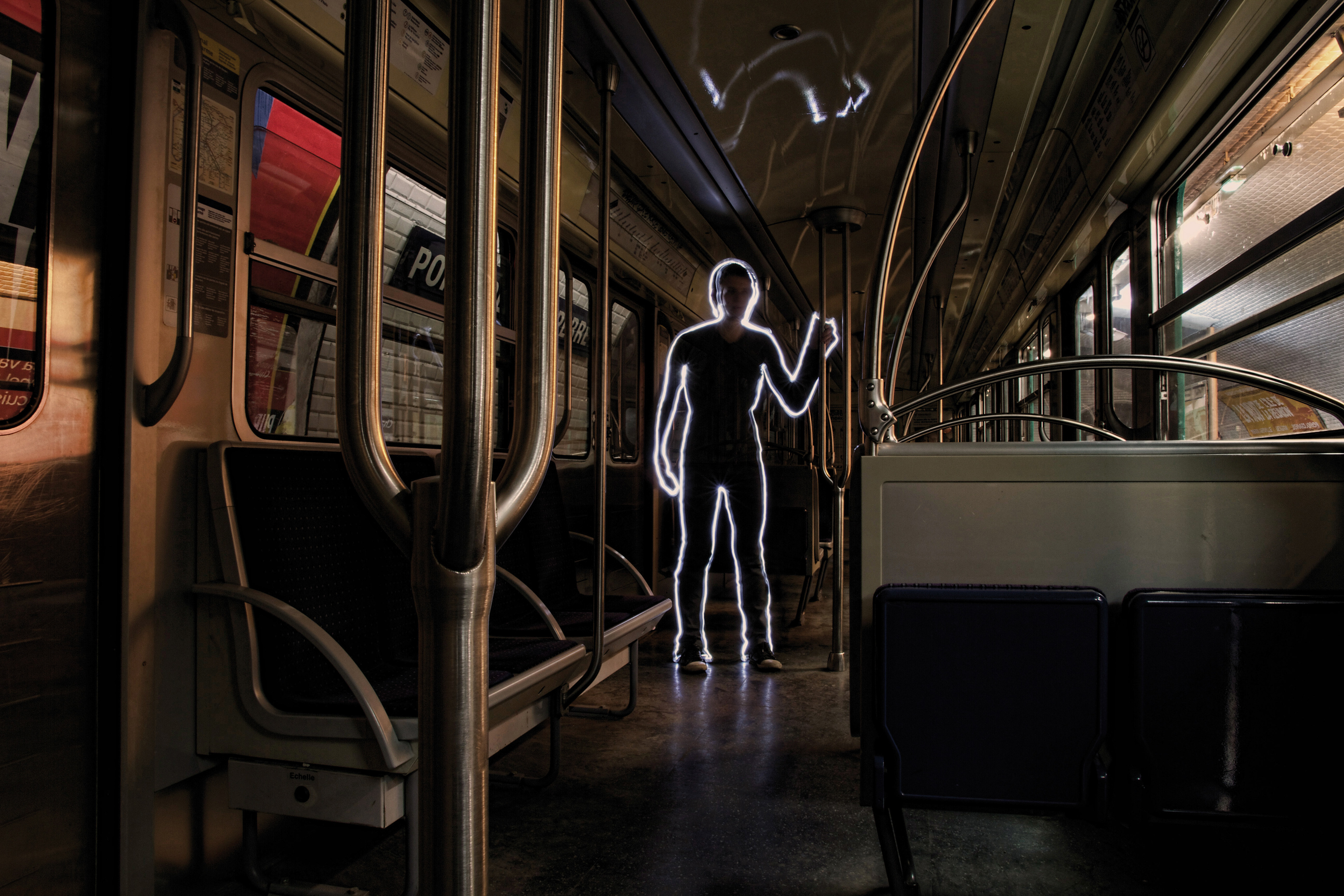 Nous avons attaqué cette série il a relativement longtemps avec Paul, pour un projet de cours (j'étais en section artistique) et nous nous étions beaucoup amusé, la série avait été très apprécié mais nous en étions restés là. Puis deux ans plus tard lors de ma première année d'art supérieur, en prépa, un sujet s'est présenté et il apparaissait comme évident que nous complétions cette série, que nous la reprenions.
Nous sommes donc parti sur une symbolique de fantômes (le sujet à l'origine de la série était "Body/Nobody") dictée par le sujet du même nom. Faire apparaître en transparence des gens, des silhouettes quotidiennes, créer des traces de nos passages somme toutes banaux. On y voit aussi bien l'homme sortant de sa cage d'escalier, qu'un touriste posant pour une photo. Du modèle de cours d'art au graffeur.
We've started this series a few years ago, for a school projet (I was in an artistic section in high school) and we had lot of fun doing it, the series had been much appreciated but we didn't continue it. Then two years later, during my preparatory year for the superiors art schools, a subject appear to be a great reason to resurect the series from the ground.
We thought of a symbolic of ghosts (the subject that originated the series was "Body/Nobody"). Making people appear with light, daily silhouettes, create traces of our lives. We can see either a man leaving his place, that a tourist posing for his vacation pictures. From the art class model to the graffiti artist.