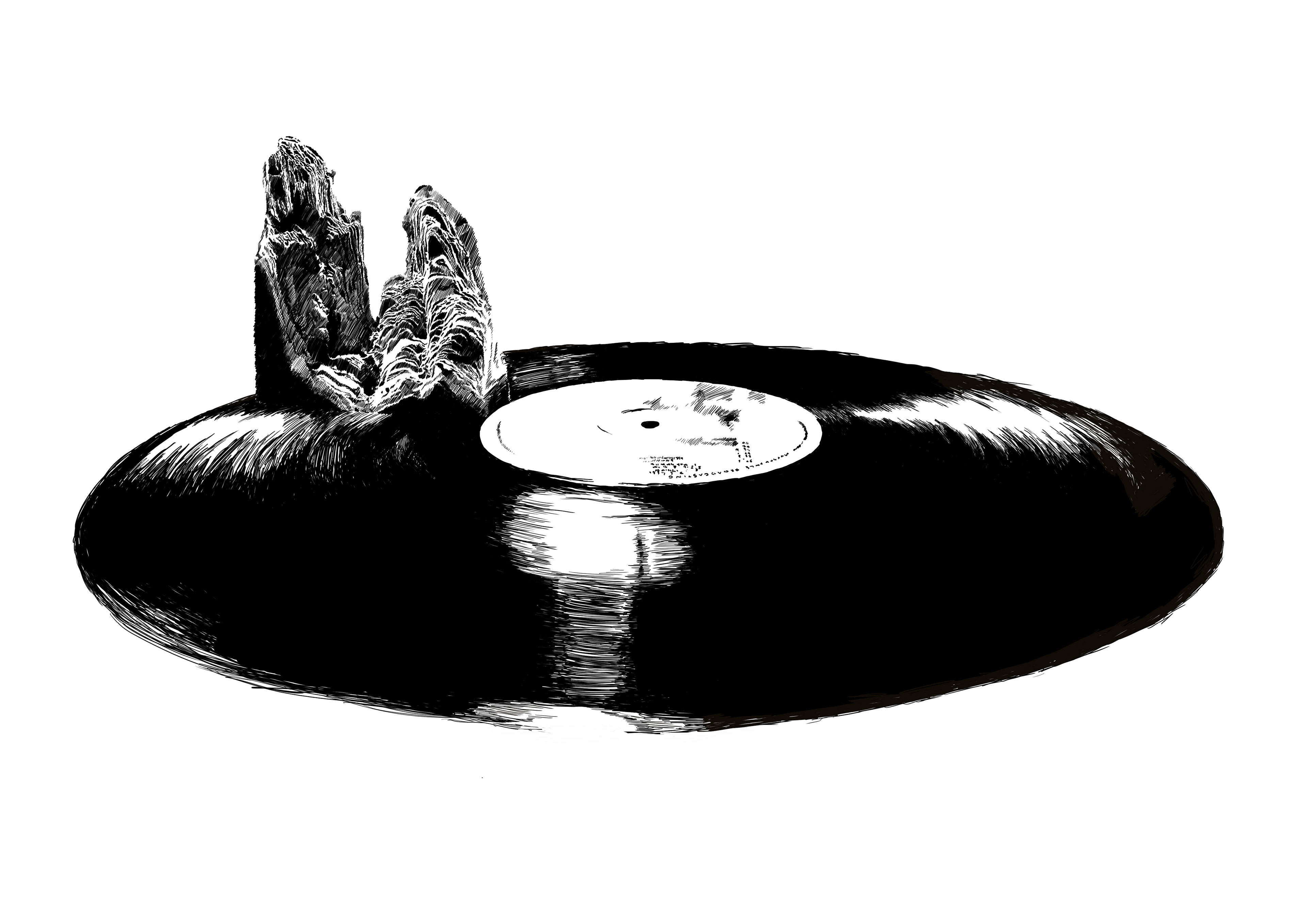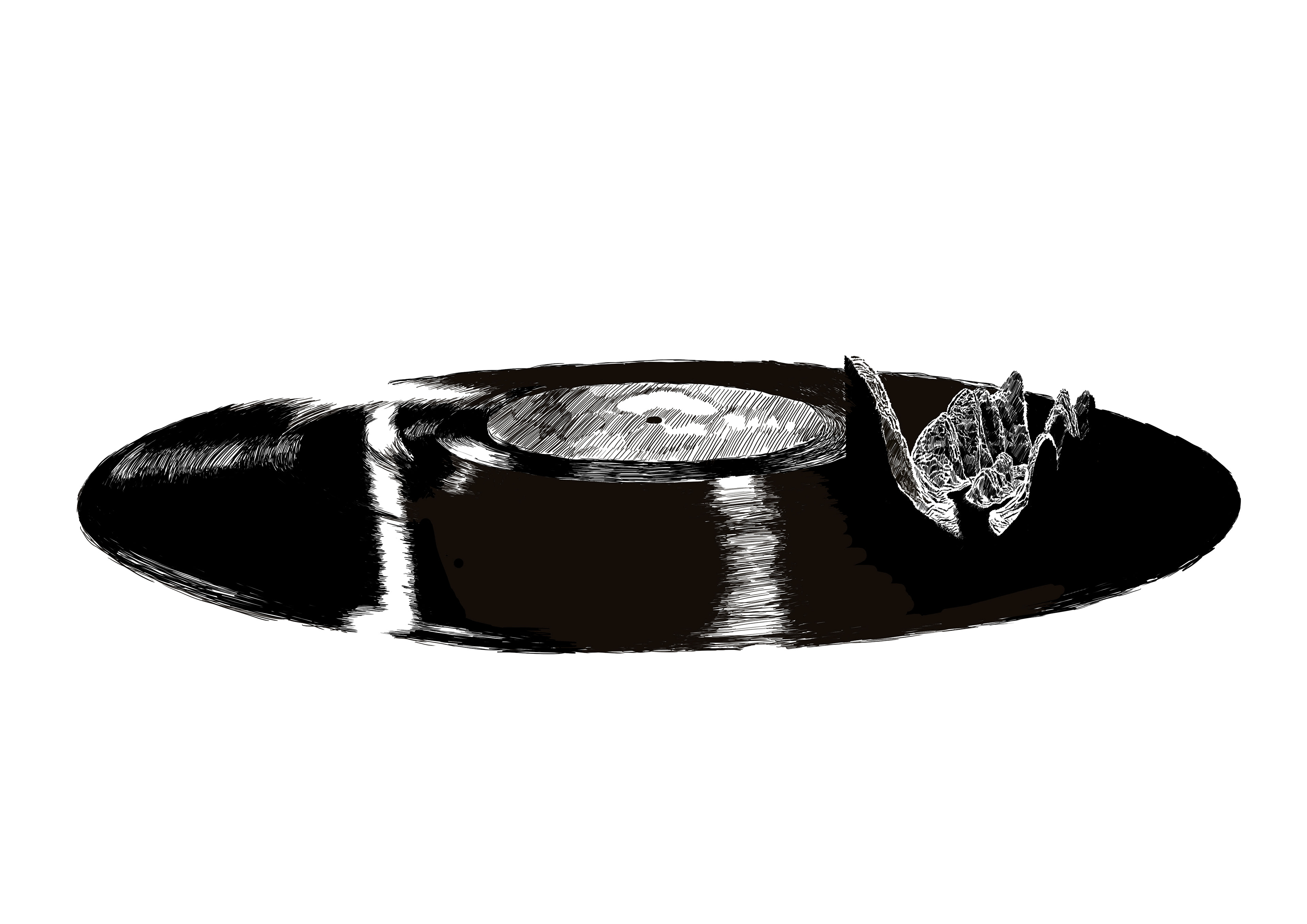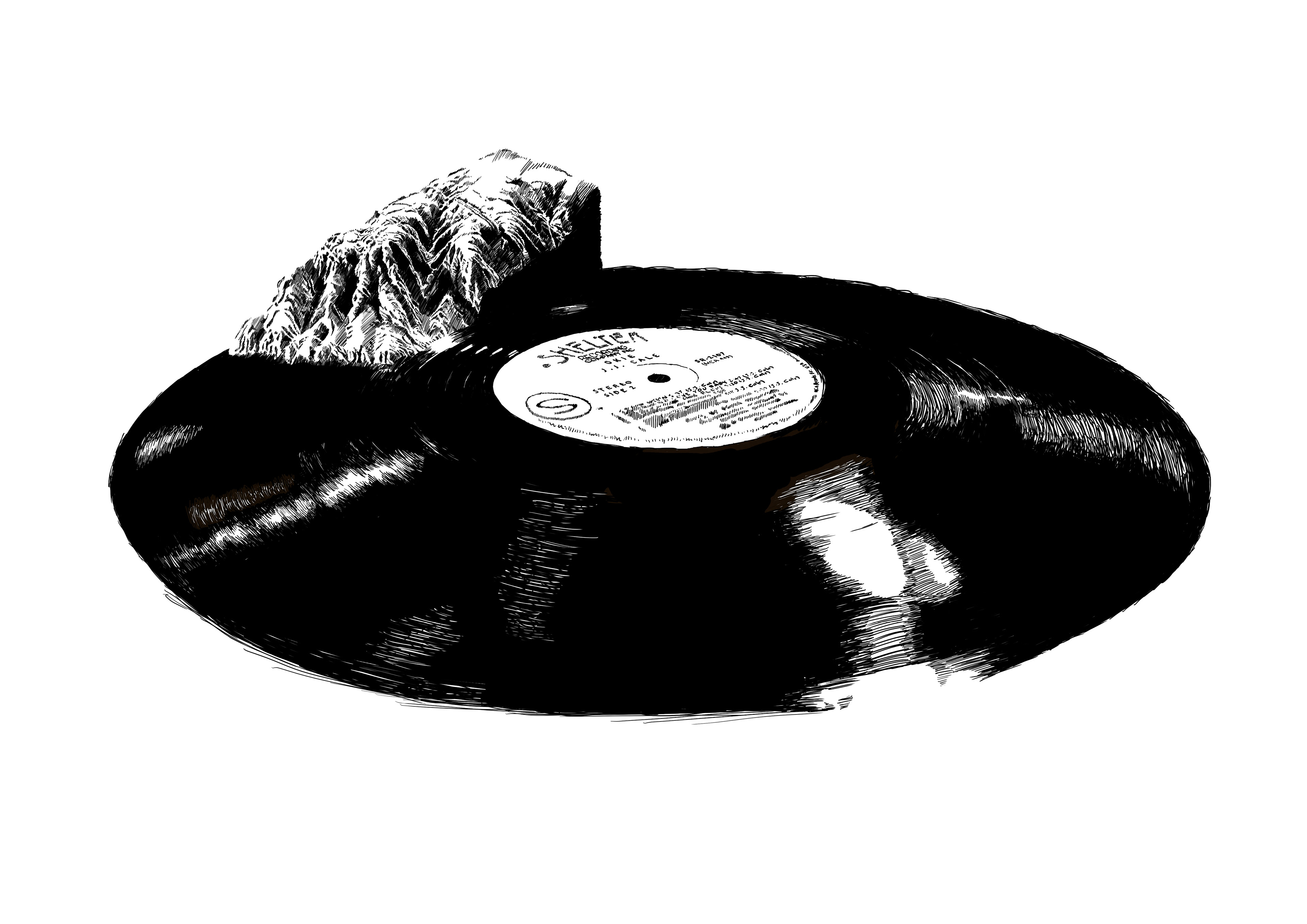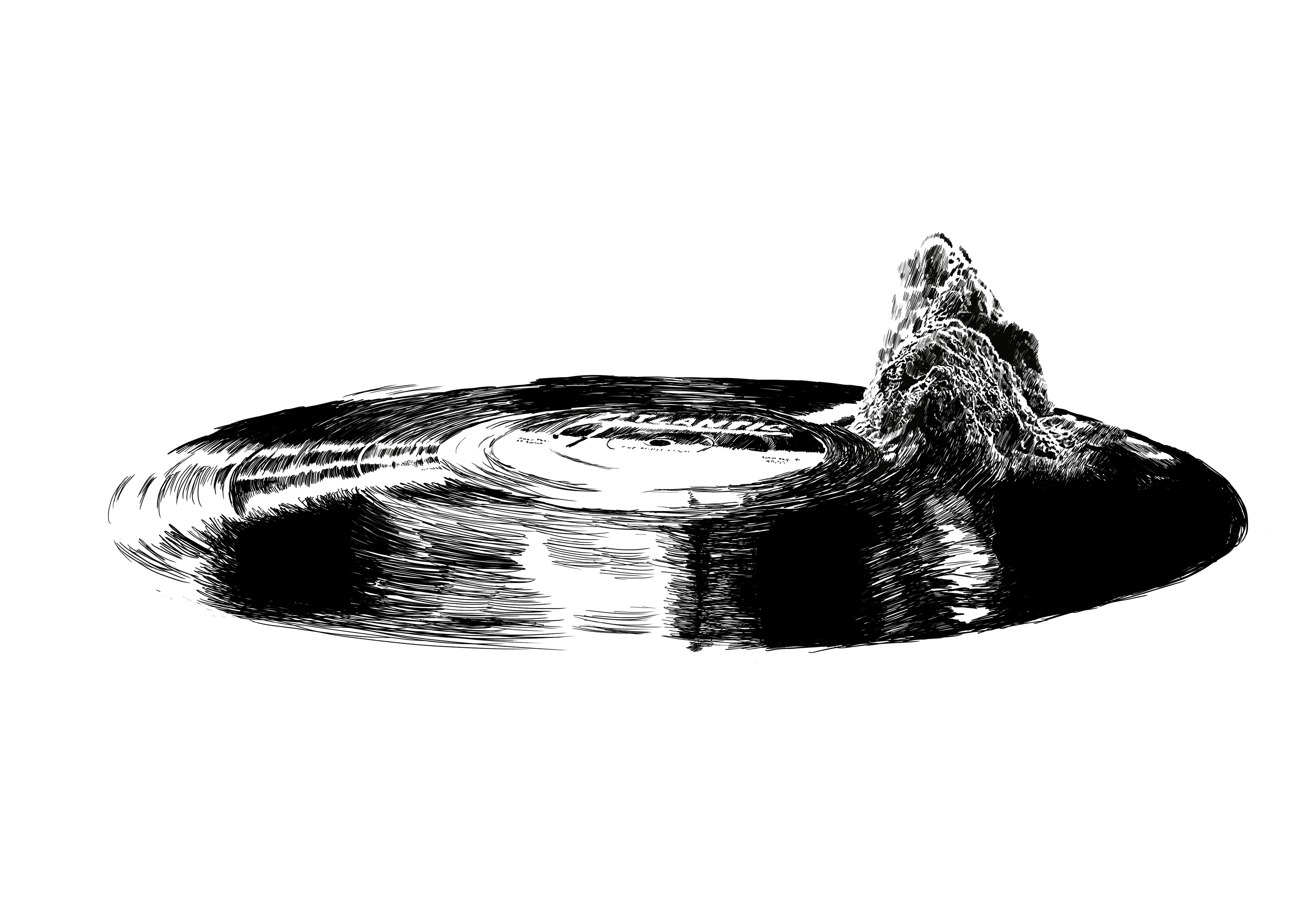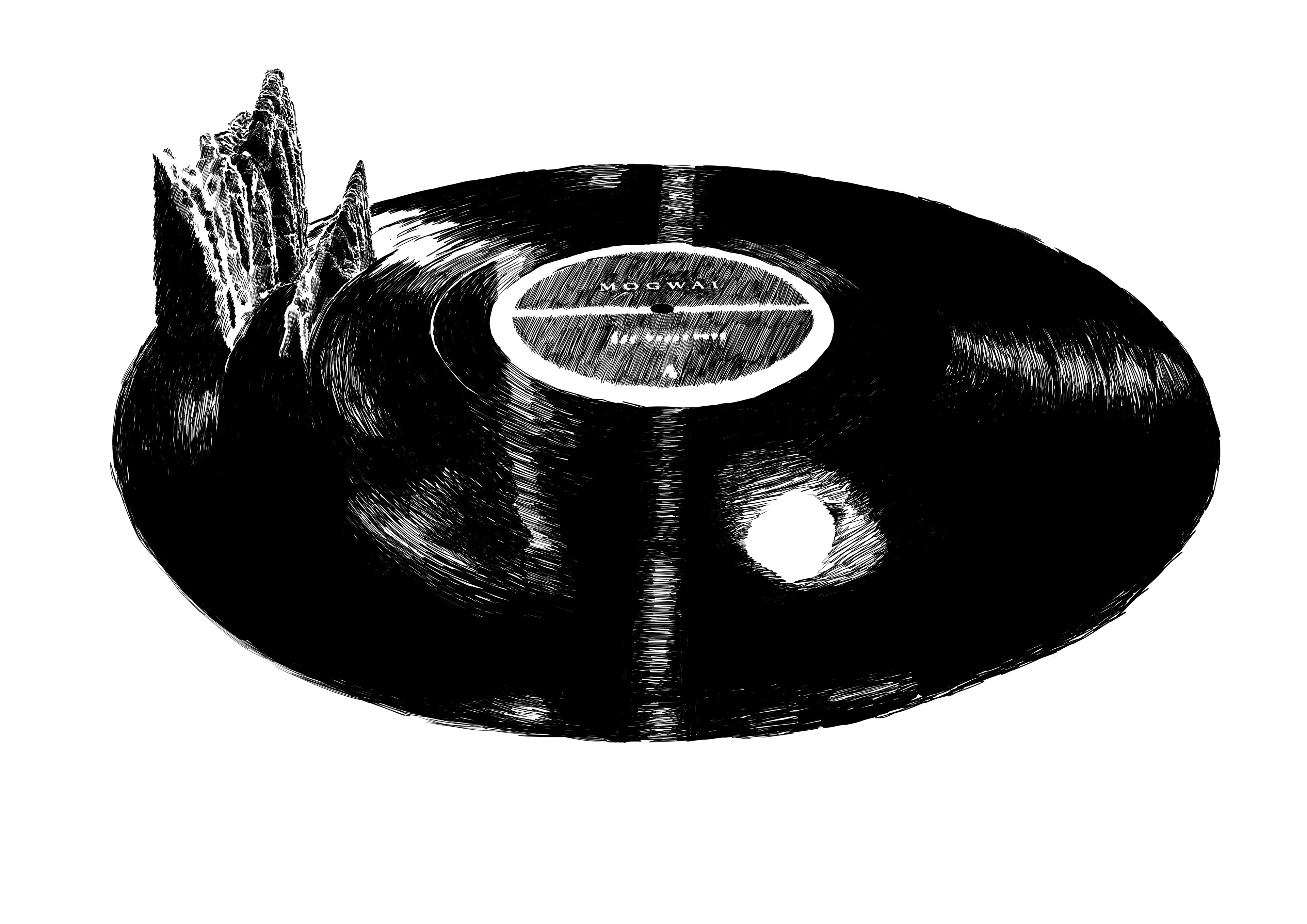 (Série réalisée pour le sujet du concours d'entrée de première de l'É.N.S.A.D.)
L'intitulé du sujet était donc "Le Bruit du Monde".
Pour répondre au sujet j'ai choisi de représenter des massifs rocheux sur des disques vinyles. Je me suis inspiré du Voyager Golden Record, un disque plaqué or qui était embarqué à bord des sondes spatiales Voyager 1 et 2. Ce disque était destiné à présenter la Terre (ceux qui s'y trouvent) aux éventuels extraterrestres qui trouveraient les sondes. Sur ce disque étaient enregistrés des sons naturels, des voix de personnes dans différents langages, ainsi qu'une multitude de données permettant d'appréhender notre monde. C'est en partant de cette objet que j'ai décidé de représenter des vinyles. Ensuite j'ai décidé d'y accoler des formations rocheuses en faisant une analogie entre le diamant d'une platine vinyle, qui crée du son au contact du sillon et l'amplifie, et le vent qui crée du son en s'engouffrant dans les vallées et en coulant sur les parois des montagnes.
(Series made for the É.N.S.A.D.'s first year appliance contest)
So the subject was "The World's Noise"
I chose to represent moutains on vinyl discs inspired by the Voyager Golden Record. The Voyager Golden Records are two discs which are in the space probes Voyager 1 & 2. Those two discs are meant to introduce the Earth to the eventual aliens whom would find the probes. On those discs are engraved a lots of natural sounds, voices of people in different languages (55) and a large amount of informations for the understanding of our world. That's it for the idea of vinyls. Then I decided to represent moutains by making an analogy between the reading head of a turntable and the wind producing sound by flowing on valleys.